Perth Solar Panel specialists in quality solar power systems Northern Sun Solar Power.
We will not be beaten on price for a comparable solar power system.
FREE Watts Clever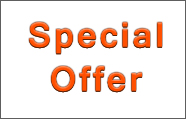 WiFi APP controlled socket with built in power meter
With each system sold
Be quick while stocks last.
Summer Specials!
Huge Savings on SMA/Fronius/QCells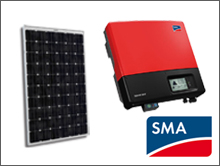 Unbeatable Premium SMA Systems fully installed
Top-tier QCell solar panels
Efficient, reliable, dependable performance
Perth's best quality solar value
Brilliant investment
Stop Wasting Money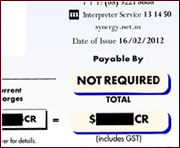 Stop wasting money on electricity bills
Get credit for your power
Quick and Easy!
Call Perth 6244 4333 for a free quote
Top quality brand name components, CEC accredited design
and award-winning installation at unbeatable prices.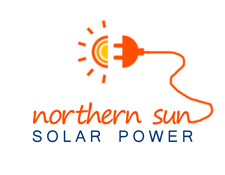 Reasons for choosing
Northern Sun Solar Power:
Committed to excellence in product, support, and service.
We offer Perth solar power at unbeatable prices for comparable product.
CEC accredited design and award-winning installation.
Site assessment and system design to maximise your power generation and your investment return.
Predicted energy output report utilising latest solar design software.
We are a local Perth based solar power specialist.
Perth's largest range of solar panels and inverters including: Suntech ET-Solar REC Q-Cell Canadian Solar Jinko Trina solar panels, and SMA Sungrow ABB/Powerone Fronius solar inverters.
We offer low price premium quality solar systems.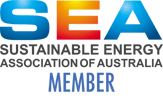 "I am absolutely, totally delighted with my solar system."
— Margaret, Wilson, 6107.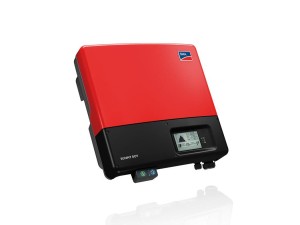 Reasons for choosing SMA solar power inverters:
A continuous process of innovation and excellence over 30 years has produced a really remarkable piece of engineering, establishing SMA as the global standard in solar power inverters with 40% of worldwide market share.
SMA Sunny Boy solar inverters have a proven track record of reliability, quality, efficiency, superb design, and user-friendliness – outclassing all the competition.
The latest SMA Sunny Boy solar inverters come with OptiTrac Global Peak shade management and the best tracking efficiency with OptiTrac MPP tracking giving you the absolute best performance you can have with unbeaten maximum efficiency (up to 98.1%), while keeping cool with OptiCool active temperature management.
SMA Sunny Boy solar inverters are designed to last 20-25 years and come with a five-year factory warranty extendable in 5yr increments to 25 years.
SMA Australia is a fully owned subsidiary of SMA Solar Technology AG (Germany) and all warranty issues are resolved within Australia, which saves you the hassle and worry of dealing with an international manufacturer. If you should have a warranty claim, first contact Northern Sun Solar Power. We will liaise with SMA to ensure that the issue is resolved as quickly as possible. 24-hour on-site-service and device replacement is all part of the service.
Watch the SMA video "Thousands of good reasons" emphasising SMA's quality, reliability, advanced technology and state-of-the-art manufacturing.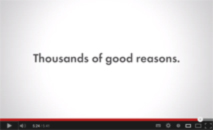 "Now I look forward to getting my Synergy bill."
— Henry, Bull Creek, 6149.
Every Solar Power System Includes:
Site inspection by CEC Accredited designers.
System configuration designed to maximise your yield.
Predicted energy output report.
Cost-benefit analysis.
CEC Accredited installation.
Additional costs may be incurred for:
Two storey homes.
Flat roof tilt frame.
Split, horizontal or staggered layouts.
Cathedral ceiling.
Meter board upgrade.
"My only regret is not going solar sooner."
— Tom, South Perth, 6148.
Why you should invest more in a quality solar power system:
Your solar panels may last 25 years or more (25 long, hot Perth summers!) so for around $1 per week more why not invest in a quality, reliable, efficient solar panels that will handle Perth's climate and probably return immediate higher returns than 'budget' priced systems in bigger solar power generation?
Solar Panels. Solar panels may look similar but looks can be deceiving; not all solar panels are the same. Many of the cheaper solar panels start yellowing within months like newspaper in the sun. The panels decay due to UV, releasing acidic compounds which attack the wafers and the electrical connections. It's all down hill from there: bad electrical connections, hot spots, EVA conductance, tracking from the wafers to the frame. Eventually the current will get to the point where the inverter will start tripping due to earthing faults. Why risk it when you can invest in premium solar panels such as Suntech, ET Solar, Q-Cells or REC for just a few dollars a year more?
Inverters. The troubles can start from day one with a cheaper 'budget' inverter: less efficient, less reliable, dumb – eg clouds knock them for a six, they can cut out and not automatically come back on; make weird noises; interfere with your other electrical equipment; you'll have service calls, electrician's costs, (which as you know in Perth can be quite expensive) etc.
The inverter is the "brains" of the system and a top quality inverter like the SMA SunnyBoy has the built-in smarts such as OptiTrack and OptiCool, and the best quality components to keep delivering more power every day, resulting in further savings and reduced overall cost over the life of the system.
We won't sell you a low quality solar power system. Believe us you don't want the headaches, and neither do we. Invest $20 or so per year more for a quality system and it will pay itself back many times over. You won't regret it.
* Less than $4 per week estimate based on $3000 3kW SMA Sunny Boy or Fronius inverter and premium Q-Cells, Suntech, ET Solar, or REC solar panels over a conservative 15yr solar system life ($3.85 * 52 weeks * 15yrs).
Northern Sun Solar Power 2016.